Valencia IS Issue
Print
July 2019
---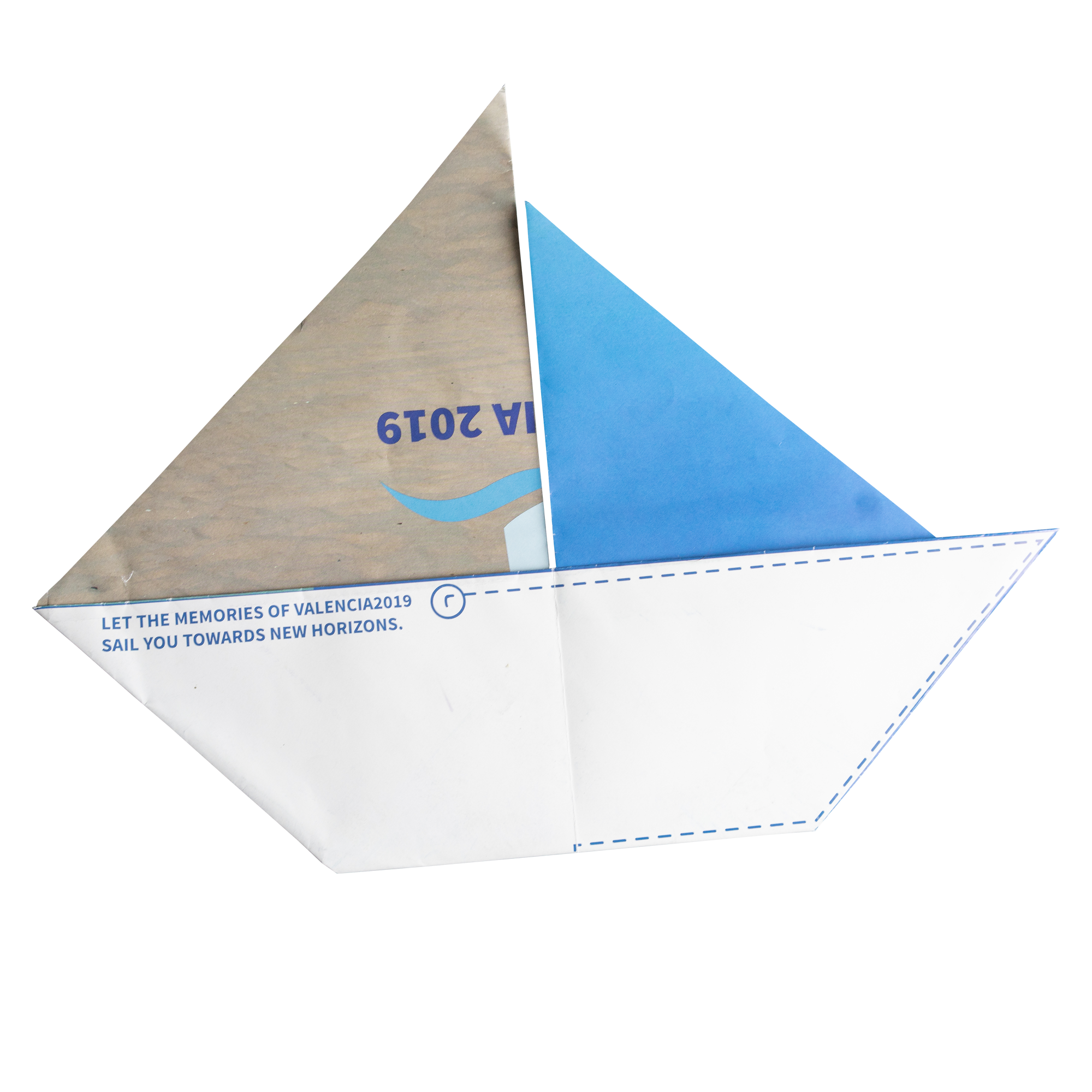 Valencia 90th International Session of the European Youth Parliament brought together young Europeans from 40 different countries to discuss the pressing issues in Europe and come up with creating solutions voicing the opinions of the European Youth.
The event took place in in Valencia, Spain from July 25 to August 4th 2019.

The motto of the event was "sailing towards future horizons" therefore, we came up with the idea of shaping the printed content as a paper boat.

The form of the boat, determined the page structure while the colors are taken from the event's logo. Stylistic choices are made in consideration of the youthful audience while a surprise group photo awaited them when unfolded.

Made in collaboration with Âli Okumuşoğlu, Dominika Wójcik, Ausma Cīrulniece, Anthony Fedorov, Armin Adžović, Gvantsa Dolbaia, Maria Leonor Feio, Giulia Giarganini, Sofie de Jong, Jason Scofferi, Marilena Zigka, Leonoor Wijdeveld, Nisso Käser, Ivar Fagerfjäll and Aritz Labrador.


---