Unfinished
Collage & Curation
August 2018
---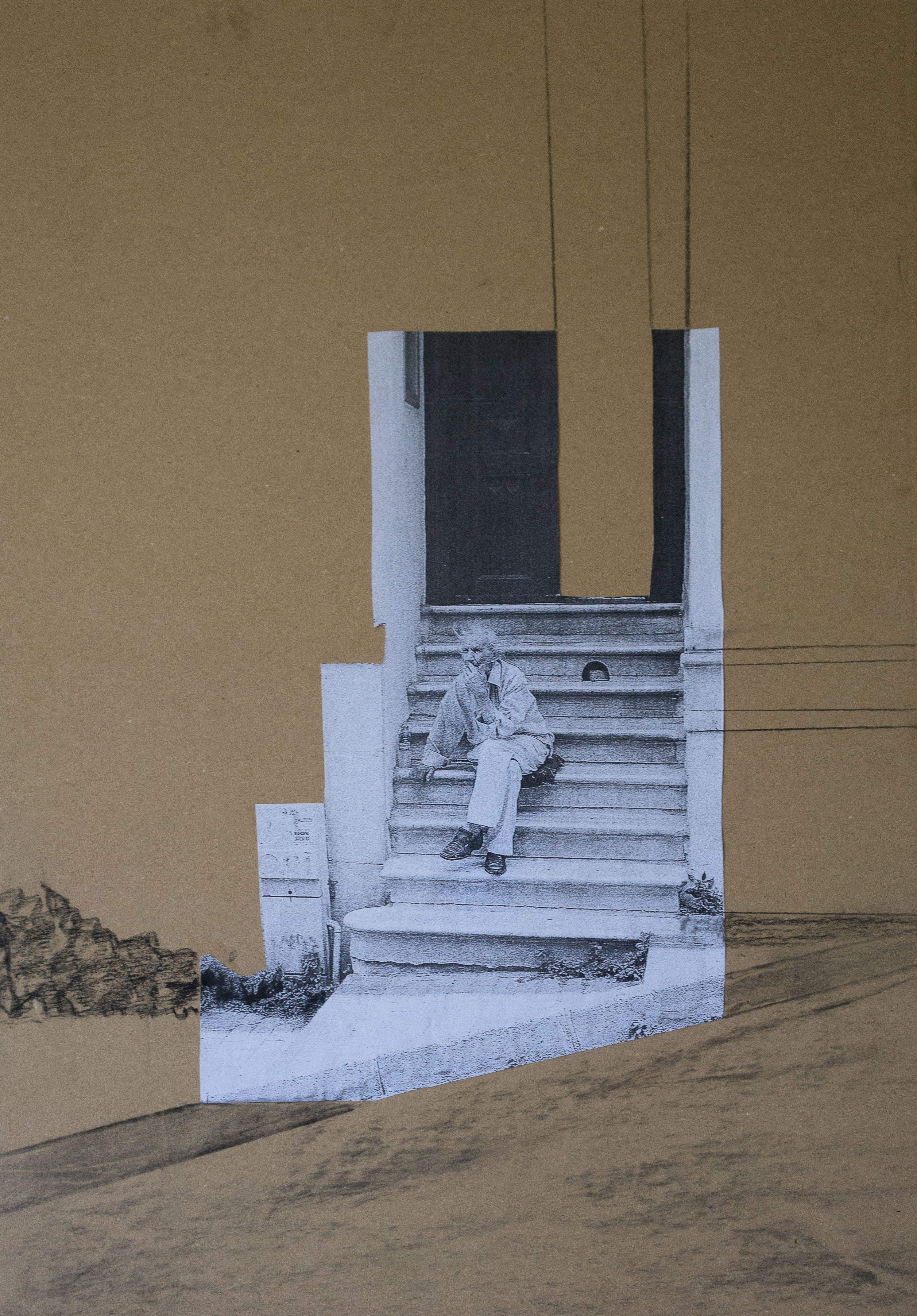 After being exposed to the Nicolas Combarro's exhibition Arhitecture Spontanee (Sponteneous Arechitecture), the cities Santiago de Compostela and Vigo were photographed in conjunction to people within the urban landscape.

The photographs were later disturbed to create collages that highlight the spontaneity of the individual existence within the established forms of the city.

Fruit creates and cardboard boxes were gathered from the the two cities' marketplaces and people are presented within temporary and intermediary tools of the trade network. Therefore, a comparison is drawn.

The exhibition was realised in collaboration with Sofie Schryvers and Ali Ada Kılıç.

Unfinished Exhibition was realised for the Galicia International Forum of the European Youth Parliament Spain in the respected venue Fundación Cidade da Cultura de Galicia, Santiago de Compostela, Spain in 2018.
Photo from the opening reception of the exhibition.
---