Supermarket Magazine
Publication
December 2020
---
This publication is a reaction to the absurd scale of American supermarkets and a reflection upon the ecstatic yet loud atmosphere one gets while walking in supermarket. Supermarket Magazine criticizes the idea of excess by fully embodying it.



Completed for Typography III under the guidence of Ramon Tejeda in Rhode Island School of Design.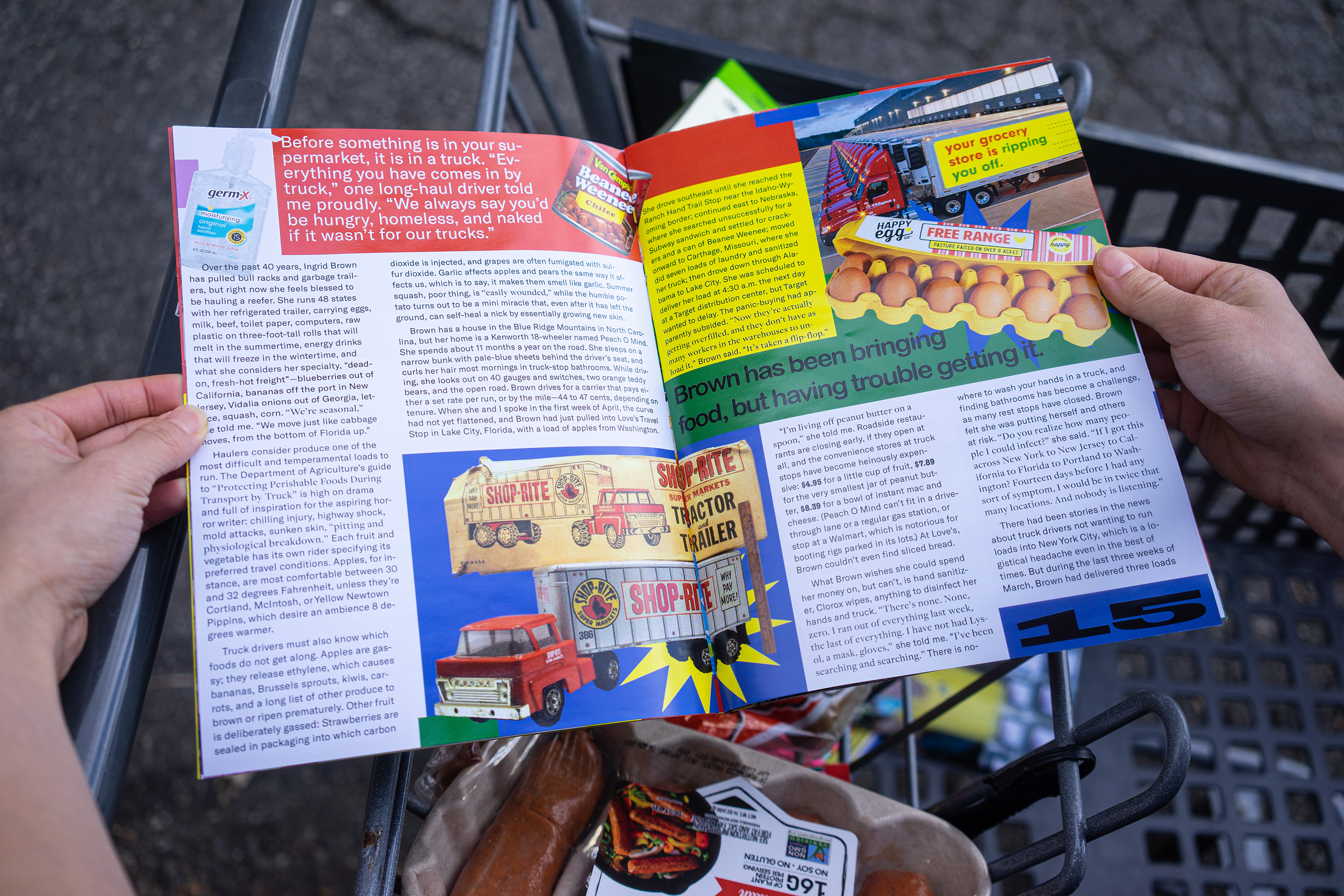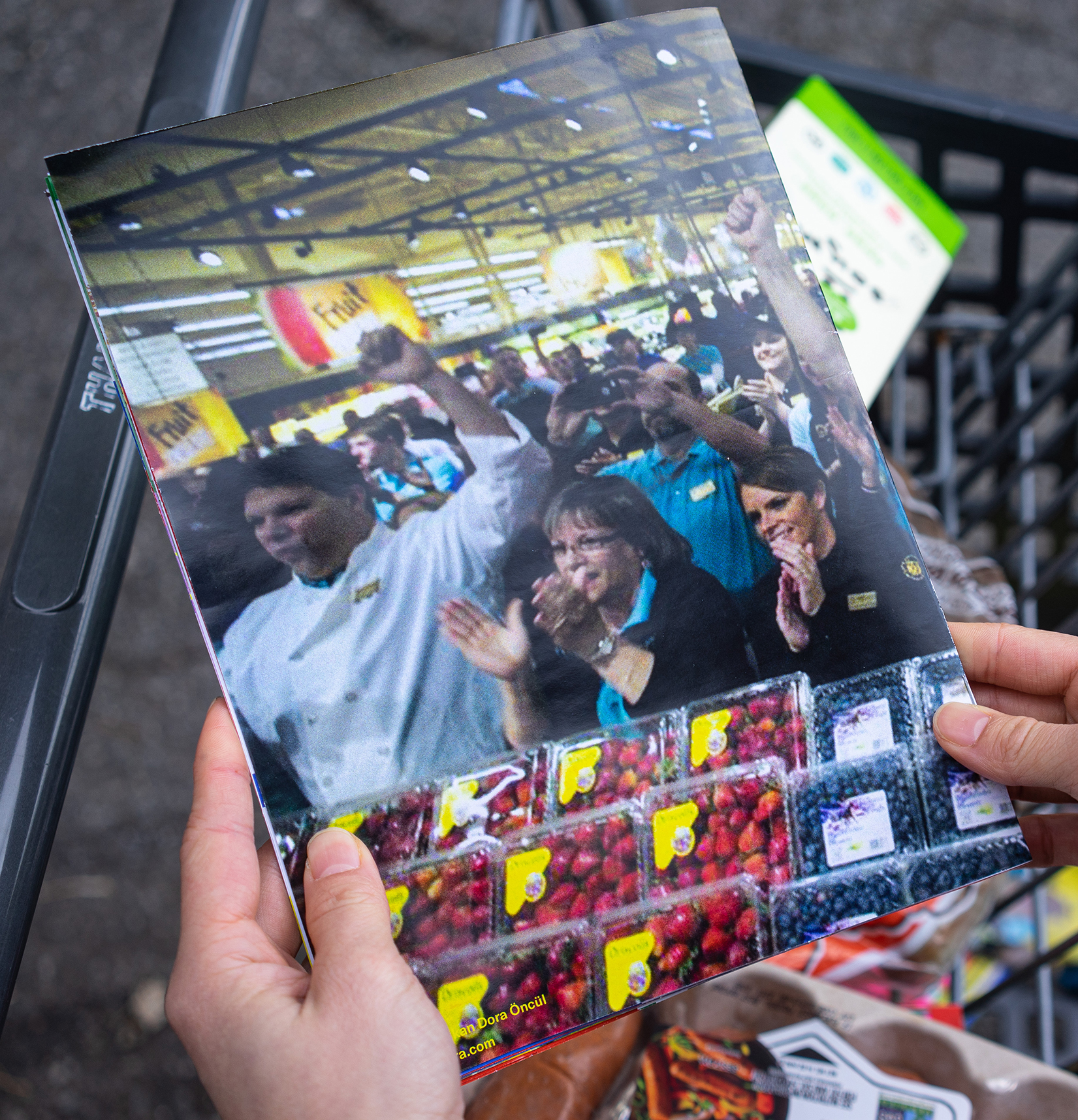 To reach the full publication, click
here
.
190x254mm
36 pages
CMYK throughout
Nekoosa 118GSM Gloss Text
Saddle stich binding
---
Merchandise accompanying the magazine includes t-shirts, risograph poster and a satirical chocolate bar.